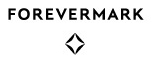 FOREVERMARK LAUNCHES "FMX"
Trading platform accelerates diamond supply to Forevermark partners
(Stamford, CT — Tuesday, April 17, 2012) — - Forevermark, the new diamond brand from the De Beers Group of Companies, announced to its partners today the launch of FMX, the online trading platform for buying and selling Forevermark diamonds. The resource is accessible to Forevermark Diamantaires (FMD), Manufacturers (FMM), and Jewelers (FMJ). FMX was built and is operated under contract by industry leader Verichannel, LLC.
"The FMX platform will help ensure that every Forevermark Jeweler has the ability to more efficiently source Forevermark diamonds from the inventories of all our Forevermark Diamantaires," said Charles Stanley, President of Forevermark US, Inc.
"FMX is the exclusive platform on which Forevermark diamonds will be listed," continued Stanley. "It is available only to authorized Forevermark Partners, further protecting the integrity of the Forevermark supply chain. FMX saves time by allowing participants to easily source Forevermark diamonds from multiple suppliers, on a single site. It helps close sales by ensuring that Forevermark diamonds can always be found quickly when a customer is ready to buy."
FMX has powerful search and filter functionality along with individual listing details on the specifics of each diamond. DiamatchTM, patent pending software provided by Verichannel, automatically notifies users when a diamond is listed by a supplier that matches a buyer's specific request.
"Forevermark diamonds are sourced from less than 1% of the world's diamond supply and thus the diamatch function will help our partners match rare Forevermark diamonds to their customer's needs," says Stanley.
FMX allows the authorized suppliers to upload their diamonds directly, as well as elect to have their diamonds appear online automatically, within a few hours or less of when they are graded by the Forevermark Diamond Institute in Antwerp.
"This will be a very useful resource," noted Jennifer Ferkenhoff of Hyde Park Jewelers, a Forevermark retailer in Denver, Colorado. "We stock a broad range of Forevermark diamonds, but it's not possible to always have what the customer wants. FMX will ensure we have immediate access to the diamonds we need, to help us close the sale with the customer."
"FMX is an incredible resource for Forevermark retailers to have 24/7 access to Forevermark inventories in one central location. This access to information will allow them to leverage their in-the-moment conversations with consumers at the counter and close more sales," said Kim Pelletier, Executive VP Sales of Memoire, a Forevermark Manufacturer.
"We expect FMX to be an important channel for distribution of Forevermark diamonds. It will help us reach out and communicate our inventory more easily to the Forevermark Jewelers," adds Dan Rose, Eurostar, a Forevermark Diamantaire.
For further information about Forevermark please contact: Adelaide Polk-Bauman (646)339-6840
Notes to Editors:
ABOUT FOREVERMARK
Every Forevermark diamond is inscribed with a promise; a promise that it is beautiful, rare and responsible sourced. Less than one per cent of the world's diamonds are eligible to become a Forevermark diamond and be inscribed with the Forevermark icon and individual number.
Forevermark is a diamond brand from the De Beers group of companies and as such, benefits from over 120 years of diamond expertise. Forevermark diamonds are carefully selected and come from sources committed to high standards; are beautifully crafted by a select group of diamantaires; and are exclusively available in select jewelers.
FOREVERMARK INSCRIPTION & GRADING
Less than one per cent of the world's diamonds are eligible to become a Forevermark diamond and be inscribed with the Forevermark icon and individual identification number. Invisible to the naked eye, the inscription is made using bespoke technology from the De Beers group. It is also recorded on the personalized Forevermark identification card which comes with each and every Forevermark diamond. The actual size of the inscription found on Forevermark diamonds is only 1/20th of a micron deep and can only be seen using a special Forevermark viewer which can be found in Authorized Forevermark Jewelers. It is confirmed by leading gemological institutes that the Forevermark inscription does not affect the internal quality of a diamond in any way.
Authorized Forevermark Jewelers are able to provide a Forevermark Diamond Grading Report. It is an accurate blueprint of the qualities - cut, color, clarity and carat of each Forevermark diamond. The Forevermark Diamond Grading Report also features the individual identification number inscribed on the diamond and a specifically designed security hologram, providing reassurance that the Forevermark Diamond Grading Report is valid and genuine.
For more information and to find your nearest Forevermark Jeweler offering Forevermark Grading Reports go to www.forevermarkdiamond.com/us.