This story appears in the July 2011 issue of JCK Magazine.

Best in Show
From remarkable rocks to the topics that inspired their fair share of talks, we reflect on the memorable sights and sounds of JCK Las Vegas 2011
You may wonder how we could possibly cover every bit of a show that comprises more than 500,000 square feet, 2,550 exhibitors, and 20,000 attendees (representing 23 countries!) in eight pages. Of course, we can't. In the coming months, you'll surely be seeing the phrase at JCK Las Vegas in these pages—whether it's delving deeper into issues such as social responsibility, showing pieces from a designer's brand-new collection, or tracking the rise (and fall?) of material prices as the holiday season approaches. The 2011 show may be over, but we're still celebrating. As the classic tune goes, "The song is ended, but the melody lingers on."
Most Intriguing New Venture: VeriChannel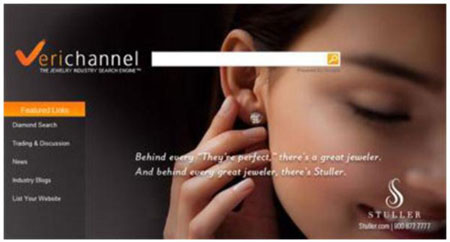 VeriChannel began as a project backed by two big names—the former heads of Polygon and the Gemological Institute of America, Jacques Voorhees and Bill Boyajian, respectively. Now another major player has signed on: I. Hennig & Co. On JCK's first day, the famed (yet famously low-profile) rough broker for De Beers announced it had acquired an equity interest in the online startup, substantially increasing VeriChannel's diamond industry street cred. And while VeriChannel is, for now, best known for its Daily Diamond Reports, which feature regular listings of freshly graded stones from leading labs, Voorhees told JCK that the company has heady ambitions to become the industry's "search engine"—a "Google for jewelry," he said—and is venturing into online trading. —RB
http://www.jckonline.com/2011/07/20/best-show